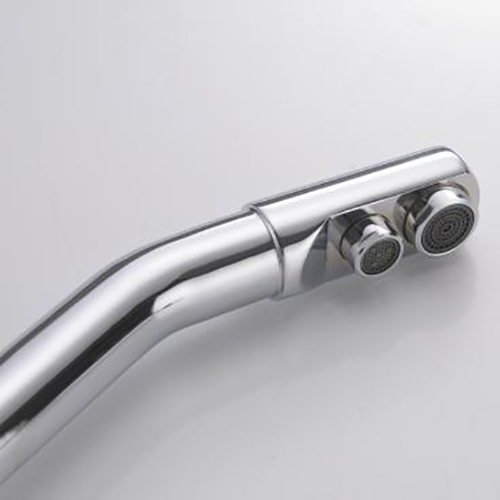 Double outlets This filter tap kitchen faucet has two outlets that's suitable for the installation of purified water and tap water piping. The bigger one for tap water and the other for pure water. Through double outlets system, two kinds of water come out from one faucet, greatly reducing the place of kitchen ware. Besides, it brings great convenience to use pure water instead of going around and heat up water while cooking.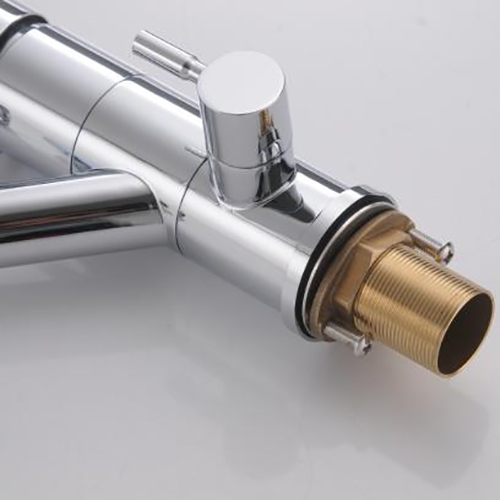 Solid brass body Solid brass is known for its durability and long life in wet corrosive environments. faucet bodies made from brass will last decades, and can stand up to a lot of wear and tear. In fact, brass fixtures almost always stand up to hot water damage and other corrosive environmental factors better than any other material, including plastic and steel. Plus, its sturdiness makes it hard to damage through daily use.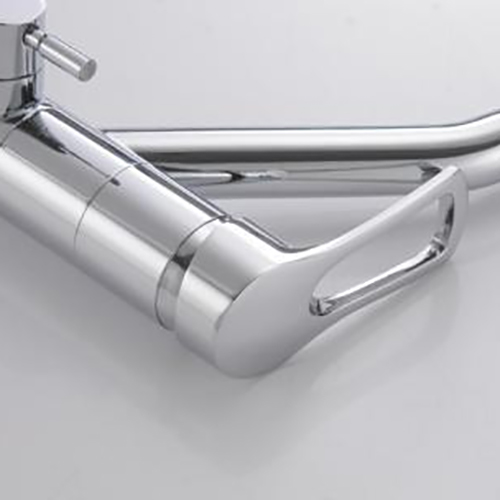 The usage of aerator This product is equipped with an aerator at the water outlet. This aerator can let in more air when the water is discharged, not only can expand the volume of water flow, so as to better clean things, but also save water resources to the greatest extent, and have a positive effect on the environment.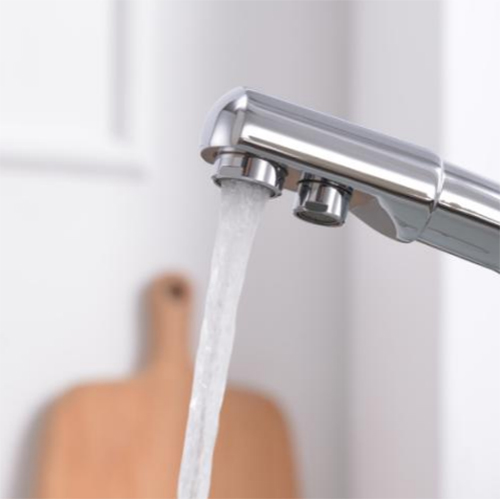 Polished chrome surface Matte and polished faucets give two completely different looks. This faucet with polished chrome surface is able to reflect more light and make kitchen more bright and clear.This particular faucet will bring a new element of style to your kitchen with it's gorgeous, polished chrome finish. Pair it with some new accessories for the perfect contemporary look.