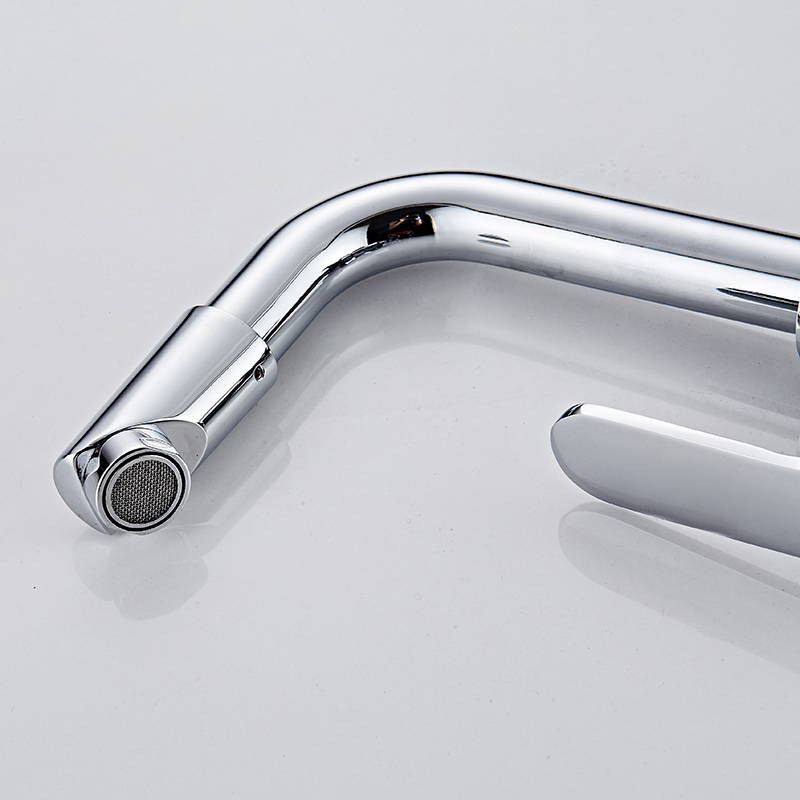 Inclined water outlet angle In order to expand the washing area, our company specially designed a faucet with inclined water outlet angle. The angle of the water outlet is strictly controlled, making sure that users can conveniently washing hand and the water will not overflow the sink. What's more, the ingenious angle gives the whole faucet the beauty of art. Combined with the polished color design, it is pleasing to the eyes.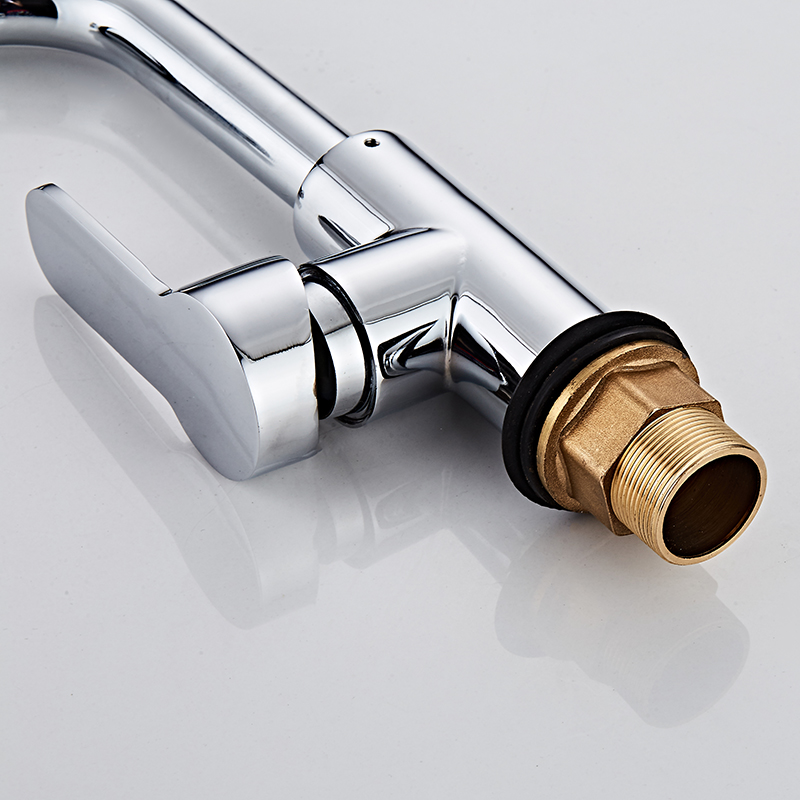 Durable solid brass build Solid brass is known for its durability and long life in wet corrosive environments. Tap bodies made from brass will last decades, and can stand up to a lot of wear and tear. In fact, brass fixtures almost stand up to hot water damage and other corrosive environmental factors better than any other material, including plastic and steel. Plus, its sturdiness makes it hard to damage through daily use.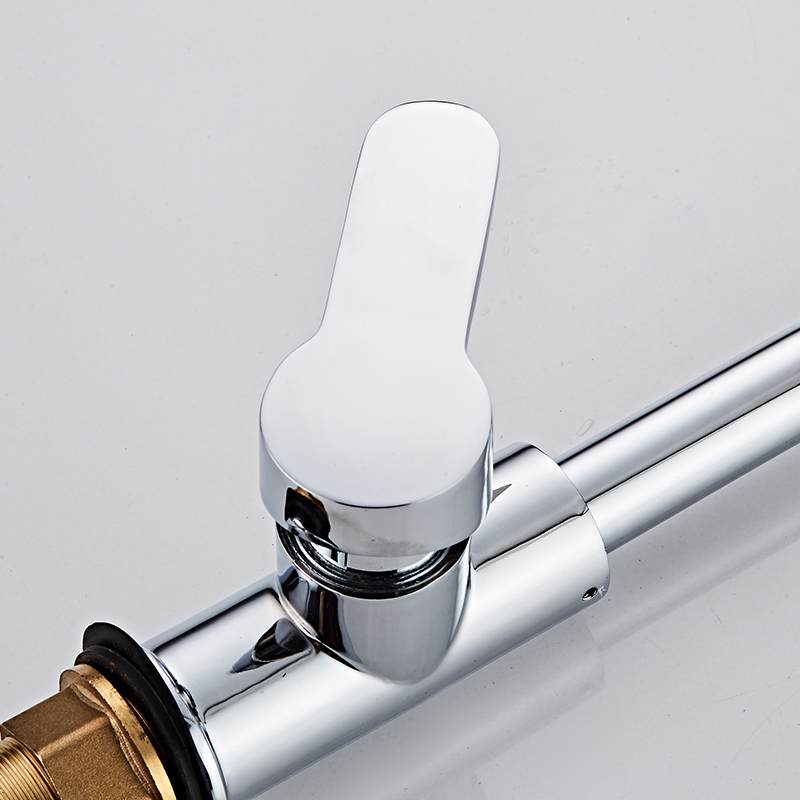 Single lever tap Some properties feature separate taps for hot and cold water. They take up more space and look more complicated. But this basin faucet, with single lever tap, make it easier to control the temperature and flow, and looks more concise and gentle. So it's more friendly for old and child users to take in water. With the adjustable spout, you can move the faucet forward or backward in different directions, for better adjustment of water temperature and water pressure.