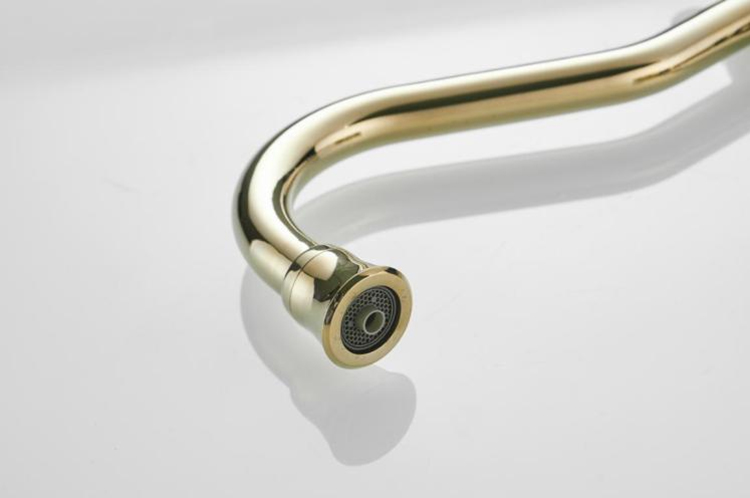 The only outlet The appearance of this faucet is not much different from the general faucet, but if you look closely, you will find that its water outlet is composed of two and joined together. This faucet can run pure water and tap water, but they run out of the same metal pipe. Coming out of the water outlet, pure water flows in the middle of the circular pipe, and tap water is circulated with a filter next to it. Although the positions of the two outlets are very close, the control switch is not in one place, but on both sides of the middle column. This design makes it difficult for us to mix up the two types of water and improves the safety of our water use. This faucet saves a lot of kitchen space and makes water easier.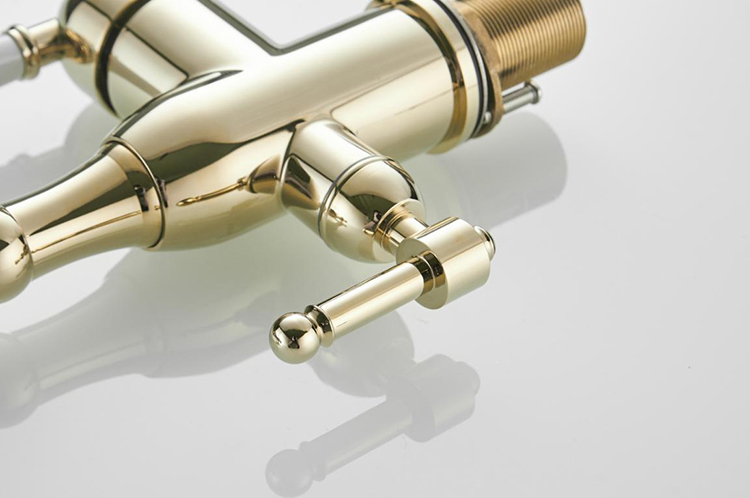 Golden appearance The golden appearance makes this faucet full of noble and elegant feeling, which is suitable for gorgeous decoration style. At the same time, the golden shape will be easier to match the color of general appliances, making the kitchen more harmonious as a whole. If you are looking for a noble and elegant kitchen style, or are thinking about what style of kitchen to adopt, then you can carefully consider this product and this style. It will definitely make your life more convenient and comfortable.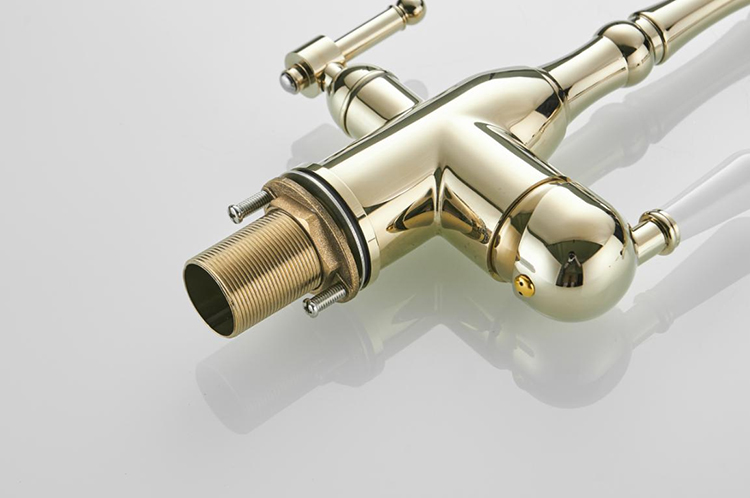 Twin lever faucet The double-pole design of the water outlet switch makes that even if the tap water and pure water outlets are together, we will not mix the two kinds of water. In addition, there are two switches, one is large and another is small. The big switch controls tap water with larger water flow, and the small switch controls pure water with smaller water flow. This difference is full of humane care. The two outlet switches are in the same straight line, which makes the overall faucet more beautiful and harmonious visually.